Torbay Hospital New Intensive Care Unit and Main Entrance Opens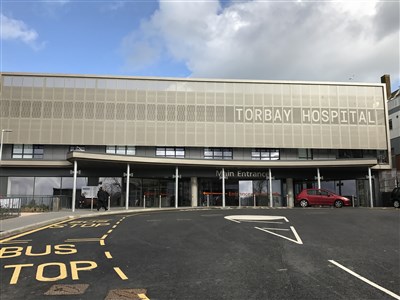 Works on the new Intensive Care Unit (ICU) and Main Entrance at Torbay Hospital are now complete and the facilities are open to the public.
Totus are proud to have been a part of this prestigious project delivering the Mechanical and Electrical services installations.
The project consisted of the construction of a new main entrance on Level 4, cafe, retail unit, reconfigured drop off area, covered walkways and a new 14 bed intensive care unit at Level 5 including 4 dedicated isolation rooms for highly infectious patients.
Plant space is provided at Level 6, housing air handling equipment and packaged steam plant. Internally the Intensive Care Unit is designed in accordance with the current HTM/HBN guidance, with the main entrance building providinig a new entrance layout, emergency accommodation and commercial space.
In addition this facility is provided with isolated power supplies, UPS and generator backed main supplies from multiple origins providing uninterrupted power supplies ensuring a continuous provision of patient services.
The total cost of this project reached circa £14m of which, £1.6m was raised and donated by Torbay Hospital League of Friends www.thlof.co.uk, enabling the hospital to provide one of the most up to date Intensive Care Units in the South West.