Totus were proud to support Exeter School on a mission for charity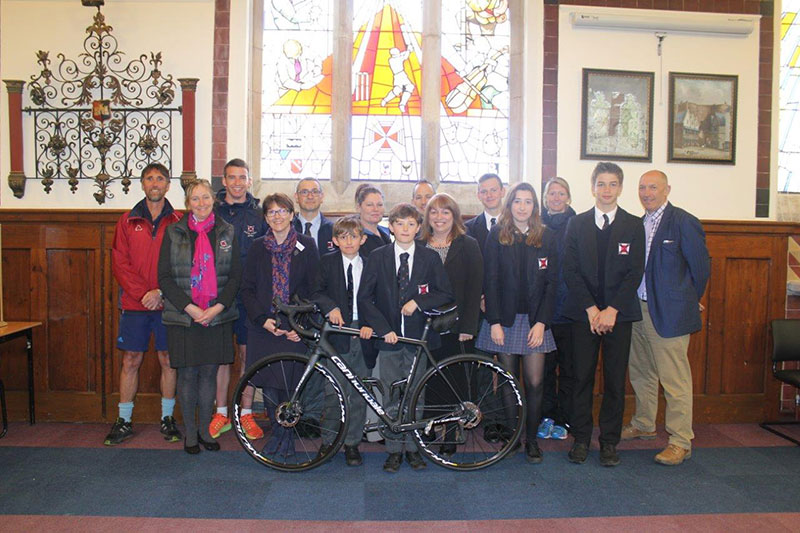 Exeter School pupils, parents, staff, friends and alumni put their best wheel forward in order to raise £50,000 for charity.
A team of nineteen riders together with a supporting crew cycled 904.8 miles and 46,678 vertical feet over ten days to raise money for the Children's Society and The Janine Di- Vincenzo Foundation.
Estates and Facilities Manager Craig Stewart organised the ambitious cycle ride from Land's End to John O'Groats.
The Children's Society are a national charity who run local projects, helping children and young people when they are at their most vulnerable and have nowhere left to turn.
The Janine Di-Vincenzo Foundation is a recently created foundation started by the Di-Vincenzo family following the loss of Janine through cancer. The foundation aims to provide financial support to families who can't afford advice and help from pioneering specialists. The success of these treatments allows the family to have more time together.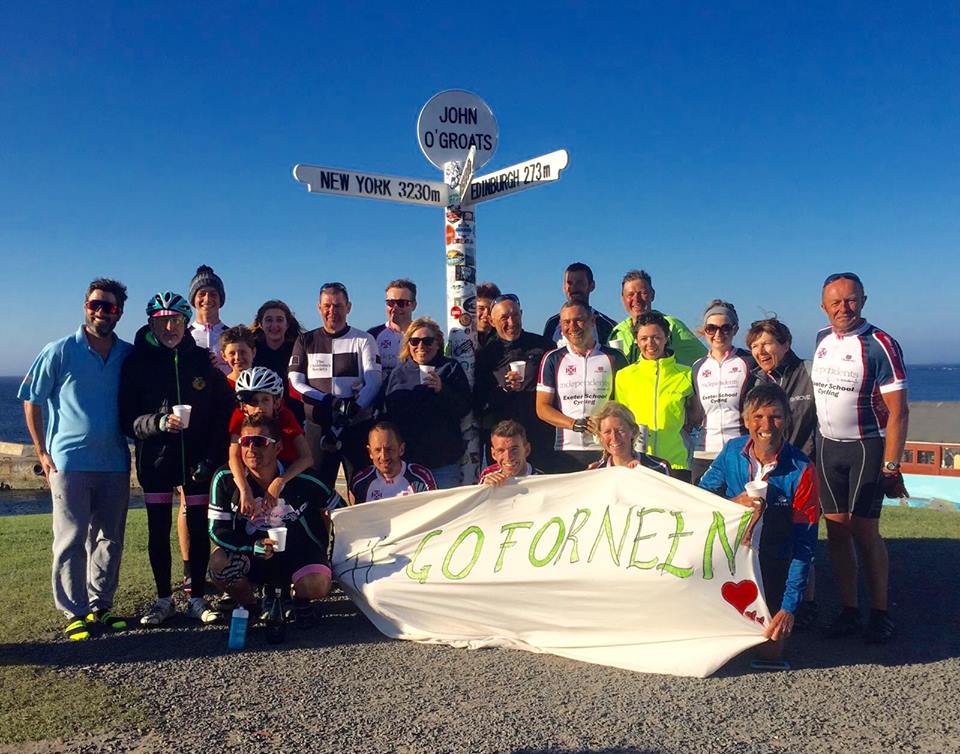 The inrepid cyclists departed on 8 August covering North Cornwall, Dartmoor, Cheddar Gorge, the Clifton Suspension Bridge, the Wye Valley, Shap and Beattock Summits, the beautiful West of Scotland, Glencoe and the Great Glen on up the east coast of Scotland to John O'Groats, without the aid of ferries, and most importantly always started and finished at their overnight accommodation.
The target of £50,000 is ambitious and the Lejog cycling team are very grateful for the support they have already received.
Donations can still be made via the Virgin Money Giving site or directly to Exeter School:
www.uk.virginmoneygiving.com/fund/LEJOG2016
We would like to congratulate all those who took part in such an amazing event.
Highlights can be viewed on their twitter page @ExeterSchoolLEJOG2016